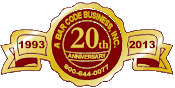 ---
---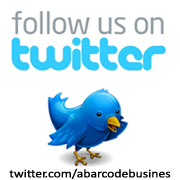 | | |
| --- | --- |
| | Ithaca iTherm 280 Thermal Printer |
The Ithaca 280 POS thermal receipt printer thrives in challenging POS industries ranging from retail to hospitality - offering a fast, high-quality, thermal receipt printing solution with many feature-rich benefits.
Features & Benefits


Auto-Cutter: Partial Cut
Cash Drawer Drivers: Dual with Status (RJ12)
Metal tear off
Print Resolution: 8 Dots per mm (203 dpi) Horizontal and Vertical
Print Speed: Up to 203 mm/sec.
Print Zone Width: 72 mm (2.83 in.)
Simple Drop-in Loading of Receipt Paper

Product Data Brochure - Requires Adobe Acrobat (Click here to download Adobe Acrobat).
No.

Manufacturer

Manufacturer Item No.

Description (click for more detail)

US$ List Price

Your Price

Availability

---

1
Ithaca
280S-9-DG-EPS
iTherm 280 Thermal Receipt Printer (203 dpi, 2.83 Inch Print Width, 8 ips Print Speed, 9-Pin Serial Interface, Cutter, Epson Emulation and Power Supply) - Color: Dark Gray
$392.00
$259.33
Call for availability

---

2
Ithaca
280-P36
iTherm 280 Thermal Receipt Printer (203 dpi, 2.83 Inch Print Width, 8 ips Print Speed, Parallel Interface, Cutter and Power Supply)
$392.00
$259.33
Call for availability

---

3
Ithaca
280-P25
iTherm 280 Thermal Receipt Printer (203 dpi, 2.83 Inch Print Width, 8 ips Print Speed, 25-Pin Parallel Interface and Cutter)
$392.00
$259.33
Call for availability

---

4
Ithaca
280S-9
iTherm 280 Thermal Receipt Printer (203 dpi, 2.83 Inch Print Width, 8 ips Print Speed and 9-Pin Serial Interface)
$392.00
$259.33
Call for availability

---

5
Ithaca
280S-9-DG
iTherm 280 Thermal Receipt Printer (203 dpi, 2.83 Inch Print Width, 8 ips Print Speed and 9-Pin Serial Interface) - Color: Dark Gray
$392.00
$259.33
Call for availability

---

6
Ithaca
280-P-25-DG
iTherm 280 Thermal Receipt Printer (203 dpi, 2.83 Inch Print Width, 8 ips Print Speed and 25-Pin Parallel Interface) - Color: Dark Gray
$392.00
$259.33
Call for availability

---

7
Ithaca
280-P36-DG
iTherm 280 Thermal Receipt Printer (203 dpi, 2.83 Inch Print Width, 8 ips Print Speed, 36-Pin Parallel Interface and Cutter) - Color: Dark Gray
$392.00
$259.33
Call for availability

---

8
Ithaca
280-S25
iTherm 280 Thermal Receipt Printer (203 dpi, 2.83 Inch Print Width, 8 ips Print Speed, 25-Pin Serial Interface, Cutter and Power Supply)
$392.00
$259.33
Call for availability

---

9
Ithaca
280-S25-DG
iTherm 280 Thermal Receipt Printer (203 dpi, 2.83 Inch Print Width, 8 ips Print Speed, 25-Pin Serial Interface, Cutter and Power Supply) - Color: Dark Gray
$392.00
$259.33
Call for availability

---

10
Ithaca
280-USB
iTherm 280 Thermal Receipt Printer (203 dpi, 2.83 Inch Print Width, 8 ips Print Speed, USB Interface, Cutter and Power Supply)
$420.00
$279.19
Call for availability

---

11
Ithaca
280-USB-DG
iTherm 280 Thermal Receipt Printer (203 dpi, 2.83 Inch Print Width, 8 ips Print Speed, USB Interface, Cutter and Power Supply) - Color: Dark Gray
$420.00
$279.19
Call for availability

---

12
Ithaca
280-ETH-DG
iTherm 280 Thermal Receipt Printer (203 dpi, 2.83 Inch Print Width, 8 ips Print Speed and Ethernet Interface) - Color: Dark Gray
$492.00
$321.37
Call for availability

---

13
Ithaca
280P-DG-EPS
iTherm 280 Thermal Receipt Printer (203 dpi, 2.83 Inch Print Width, 8 ips Print Speed, 610 Upgrade, 36-Pin Parallel Interface, Cutter, Power Supply, Epson Emulation and CD) - Color: Dark Gray
$392.00
$259.33
Call for availability

---

14
Ithaca
280S-DG-EPS
iTherm 280 Thermal Receipt Printer (203 dpi, 2.83 Inch Print Width, 8 ips Print Speed, 610 Upgrade, 25-Pin Serial Interface, Cutter, Power Supply, Epson Emulation and CD) - Color: Dark Gray
$392.00
$259.33
Call for availability

---

15
Ithaca
280USB-DG-EPS
iTherm 280 Thermal Receipt Printer (203 dpi, 2.83 Inch Print Width, 8 ips Print Speed, 610 Upgrade, USB Interface, Epson Emulation and CD) - Color: Dark Gray
$420.00
$279.19
Call for availability

---

16
Ithaca
280E-DG-EPS
iTherm 280 Thermal Receipt Printer (203 dpi, 2.83 Inch Print Width, 8 ips Print Speed, 610 Upgrade, Ethernet Interface, Cutter, Epson Emulation, CD and Power Supply) - Color: Dark Gray
$492.00
$321.37
Call for availability

---

17
Ithaca
280USB-POW-DG
iTherm 280 Thermal Receipt Printer (203 dpi, 2.83 Inch Print Width, 8 ips Print Speed, Powered USB Interface, Cutter, 1.2 Meter Cable and Power Supply) - Color: Dark Gray
$460.00
$301.52
Call for availability

---

18
Ithaca
280USB-SYM
iTherm 280 Thermal Receipt Printer (203 dpi, 2.83 Inch Print Width, 8 ips Print Speed, USB Interface, PS and Cutter, Symitar Emulation) - Color: Beige
Unpublished
$279.19
Call for availability

---

19
Ithaca
280USB-DG-SYM
iTherm 280 Thermal Receipt Printer (203 dpi, 2.83 Inch Print Width, 8 ips Print Speed, USB Interface, PS and Cutter, Symitar Emulation) - Color: Dark Gray
Unpublished
$279.19
Call for availability

---

20
Ithaca
280-ETH-DG-SYM
iTherm 280 Thermal Receipt Printer (203 dpi, 2.83 Inch Print Width, 8 ips Print Speed, Ethernet Interface, Power Supply, Cutter, Symitar Emulation) - Color: Dark Gray
$518.00
$321.37
Call for availability